Designed with our clients in mind, our audit and assurance services focus on critical areas and risks that matter most to your business. The ability to manage...
At Grant Thornton, tax is a key part of our organisation and our tax teams can offer you a range of solutions.
As your business grows, our advisory services are designed to help you achieve your goals. Successful growth often means navigating a complex array of...
ESG and non-financial assurance
Japan Desk in Grant Thornton Malaysia was established in October 2013 to serve as bridge between Malaysia and Japan.
Our expertise in the property industry in ASEAN
Support clients in identifying strategic business or investment partners in China or other region
Our expertise in the retail industry in ASEAN
Our expertise in the technology industry in ASEAN
South East Asia is a bright spot in the global economy. The outlook for the region is sustained, healthy growth of more than 5% per year between now and 2022.(i) Against this backdrop, business sentiment has hit a new high. We explore what is driving this positivity and find that infrastructure emerges as a source of real opportunity for ASEAN firms in the coming years. At the same time, however, concerns over climate change loom large. Greater cooperation will be key to overcoming these environmental risks.
Business optimism among ASEAN businesses is at record levels. Net 64% of firms are optimistic about the outlook for their economy over the next 12 months, according to Grant Thornton's International Business Report (IBR). Amid this wave of positivity, infrastructure investment is high on the agenda. When asked to select the biggest opportunity for the Asia Pacific (APAC) region over the next five years, 42% of business leaders cited upgrading local infrastructure.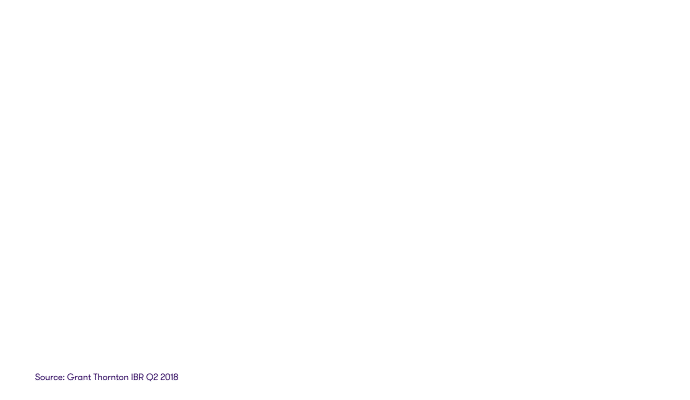 Urbanisation driving infrastructure upgrades
Why is infrastructure such a priority now? Dato Narendra Jasani, Country Managing Partner at Grant Thornton Malaysia, explains that: "The demand for better infrastructure is due to rapidly expanding economies and the boom in travel and movement of goods."
What's more, a greater proportion of the growing population is living in urban areas. One forecast expects average overall population growth of just over 1% per year in South East Asia between 2015 and 2020. In urban areas, growth is forecast to be more than twice as fast.(ii)
Policymakers are working to address this trend. The ASEAN Economic Community focused on infrastructure in its June 2018 Economic Integration Brief paper. It highlighted "an urgent need to narrow the infrastructure gap" and specifically called for "infrastructure investment to meet urbanisation needs and the rapid pace of innovation".(iii)
Nowhere is investment in local infrastructure more pressing for businesses leaders than in Indonesia (where 58% upgrading local infrastructure as the region's greatest opportunity) and the Philippines (48%). In 2016, Indonesian President Joko Widodo outlined his nation-building agenda, where US$327 billion was earmarked to develop numerous infrastructure projects.(iv)
According to Kurniawan Tjoetiar, Partner - Business Advisory/Legal Services at Grant Thornton Indonesia: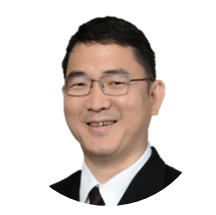 "Business appetite for infrastructure development in Indonesia mirrors Government policy. Significant funds are being freed up to spend on boosting networks, and industry leaders are excited about the opportunities these improvements will offer."
Paving the path to prosperity
As populations become more urban and more integrated with technology, businesses need infrastructure improvements to remove any potential roadblocks. This will require significant investment. The Asian Development Bank estimates that the total outlay for infrastructure investment between the middle of this decade and 2030 could total US$2.8trillion.(v) With these sorts of numbers making headlines, it is no surprise that ASEAN finance ministers have been busy pitching infrastructure projects to investors.
Improving a region's infrastructure will require some heavy lifting, in more ways than one. But the economic opportunities are clear. Better infrastructure means improved productivity and boosted connectivity. As Rodger Flynn, CEO of Grant Thornton Singapore points out: "Some businesses will benefit more from the direct delivery of roads and airports. Others will reap rewards thanks to more integrated and expansive digital networks."
Cooperation remains a priority
After infrastructure, Southeast Asian businesses cite increased ASEAN economic cooperation as the next biggest opportunity for the APAC region (36%).
After the ASEAN Economic Community (AEC) was officially recognised in late 2015, the members adopted the AEC Blueprint 2025. Among the stated aims are to establish a more open market, to improve connectivity and to ensure a more business-friendly environment.(vi)
The importance of cooperation across this region becomes even clearer when looking at what firms see as their biggest future threats. Top of the list among ASEAN businesses is regional conflicts regarding competing territorial claims. Nearly one in three firms (29%) say this is what keeps them awake at night most.
The South China Sea is a major trade route and there are many different nations claiming rights to own part of the area. China and the ASEAN countries agreed a draft code of conduct earlier this year which aims to settle these long-running disputes.(vii) This represents encouraging progress. However, businesses will need more certainty before this ceases to be such a prominent concern.
Environmental concerns front of mind for ASEAN businesses
The shift toward urban populations and the drive to improve infrastructure reflects another threat businesses in South East Asia face. 27% of ASEAN firms believe climate change is the biggest threat to the APAC region. By comparison, it only ranks fifth across Asia Pacific as a whole. It is not hard to see why fears in this part of Asia are particularly acute. According to the Global Climate Risk Index, four of the top ten countries worldwide affected by climate change are in ASEAN.(viii)
The region stands to be disproportionately impacted by climate change for a number of reasons. Chief among them is population density. ASEAN accounts for almost 9% of the world's population on just 3% of the earth's land surface. Furthermore, a lot of residential and economic life is concentrated on the region's coastlines.(ix)
Extreme weather and rising sea levels threaten business activity and, ultimately, livelihoods. These risks are especially pronounced in ASEAN where 8 out of 10 countries are deemed dependent on agriculture and its production.(x)
According Ian Pascoe, CEO and Managing Partner of Grant Thornton Thailand: "Previous summits on climate change have emphasised the need for greater ASEAN cooperation to tackle environmental risks. The good news is that businesses recognise the broader need to work together."
The opportunities for businesses in the ASEAN region are significant. Particularly for those businesses involved in digital and physical infrastructure improvements underpinning a new wave of development. As economic and business ties across Southeast Asia strengthen, ensuring cooperation will be key to mitigating the challenges our research has identified. Ultimately this will lay the foundation for sustainable growth.
To understand more about the opportunities in the region and how your business can capitalise, contact Rodger Flynn, CEO of Grant Thornton Singapore and Regional Head of Member Firm Development, Asia Pacific.
(i) Source: OECD: Economic Outlook for Southeast Asia, China and India 2018 [PDF, 8 mb]
(ii) Source: ASEAN Secretariat and SIIA [PDF, 132 kb]: Global megatrends: Implications for ASEAN Economic Community, 2017
(iii) Source: ASEAN Economic Integration Brief, June 2018 [PDF, 1 mb]
(iv) Source: Bloomberg Technology, 2018
(v) Source: The Straits Times, 2018
(vi) Source: World Economic Forum, 2018
(vii) Source: The Diplomat, 2018
(viii) Source: World Resources Institute, 2017
(ix) Source: ASEAN Cooperation on Climate Change