Designed with our clients in mind, our audit and assurance services focus on critical areas and risks that matter most to your business. The ability to manage...
At Grant Thornton, tax is a key part of our organisation and our tax teams can offer you a range of solutions.
As your business grows, our advisory services are designed to help you achieve your goals. Successful growth often means navigating a complex array of...
ESG and Sustainability Services
Japan Desk in Grant Thornton Malaysia was established in October 2013 to serve as bridge between Malaysia and Japan.
Our expertise in the property industry in ASEAN
Support clients in identifying strategic business or investment partners in China or other region
Our expertise in the retail industry in ASEAN
Our expertise in the technology industry in ASEAN
The business environment today places an increasing level of importance on risk management and compliance and this has led to greater transparency and increased requirements for disclosure. This makes auditing and financial reporting highly important and the implications of not getting it right can be serious.
We understand the complexity involved and go beyond crunching the numbers to ensure a true and fair view of your financial position is presented at all times.
At the heart of our approach is the belief that robust, independent audits identify the root causes of accounting issues and deliver tailored and effective recommendations.
As part of our process, we take the time to understand a business, including its profit drivers and key risks. We then apply Grant Thornton's proprietary global audit methodology that utilizes the latest technology to drive an efficient and effective audit process. During the audit, our clients consistently deal with our team members, and are kept up to date with ongoing developments.
Our team delivers audit reports that are rigorous, accurate and deliver actionable insights.
Our expertise:
Statutory audit
Special audit
Limited review
Special review and certification
Reporting Accountants for submission to authorities
Flotations
IFRS conversion and advisory
Our involvement in Corporate Awards:
Sin Chew Business Excellence Awards for years 2013 - 2022
Sin Chew Education Awards 2018
Bursa Excellence Awards for years 2016 - 2021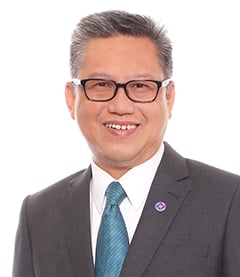 Get in touch
National Audit Practice Leader