Welcome to Tax Alert, Grant Thornton Malaysia's newsletter on the latest tax updates and information.
Principal Hub (PH) Incentive 2.0
The Malaysian Investment Development Authority (MIDA) has recently released a guidelines on Principal Hub (PH) 2.0 which set out the enhancements for the existing PH incentives. The new guidelines will be effective for applications received by MIDA from 1 January 2019 until 31 December 2020. The main changes from the previous guidelines are as follows: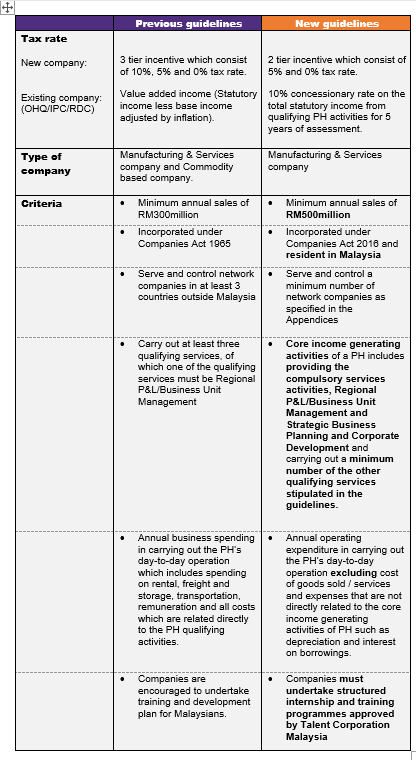 You may refer to the full guidelines as below:
Should you require any clarification, please do not hesitate to contact your respective Grant Thornton tax adviser.