Making a difference in our community.
At Grant Thornton, we help dynamic businesses grow and realise their potential but that is not the only thing we do. We are also focused in unlocking the potential for growth in our local communities.
We believe in doing good and giving back to the community. We support our local communities through charity events that reaches out to under-privilleged children as we believe that children are the future and they, like anyone else should be given a chance in life.
Many of the inspiring people across our member firms are already providing innovative, generous and resourceful services to the communities they serve.
Across our global organisation of member firms, we are actively involved in the following areas:
healthcare: giving our time on initiatives important to our communities
helping communities and people to grow, develop and unlock their potential
collaborating with charities and NGOs to support people in poverty
Video
Over 95 countries celebrated our commitment to our local communities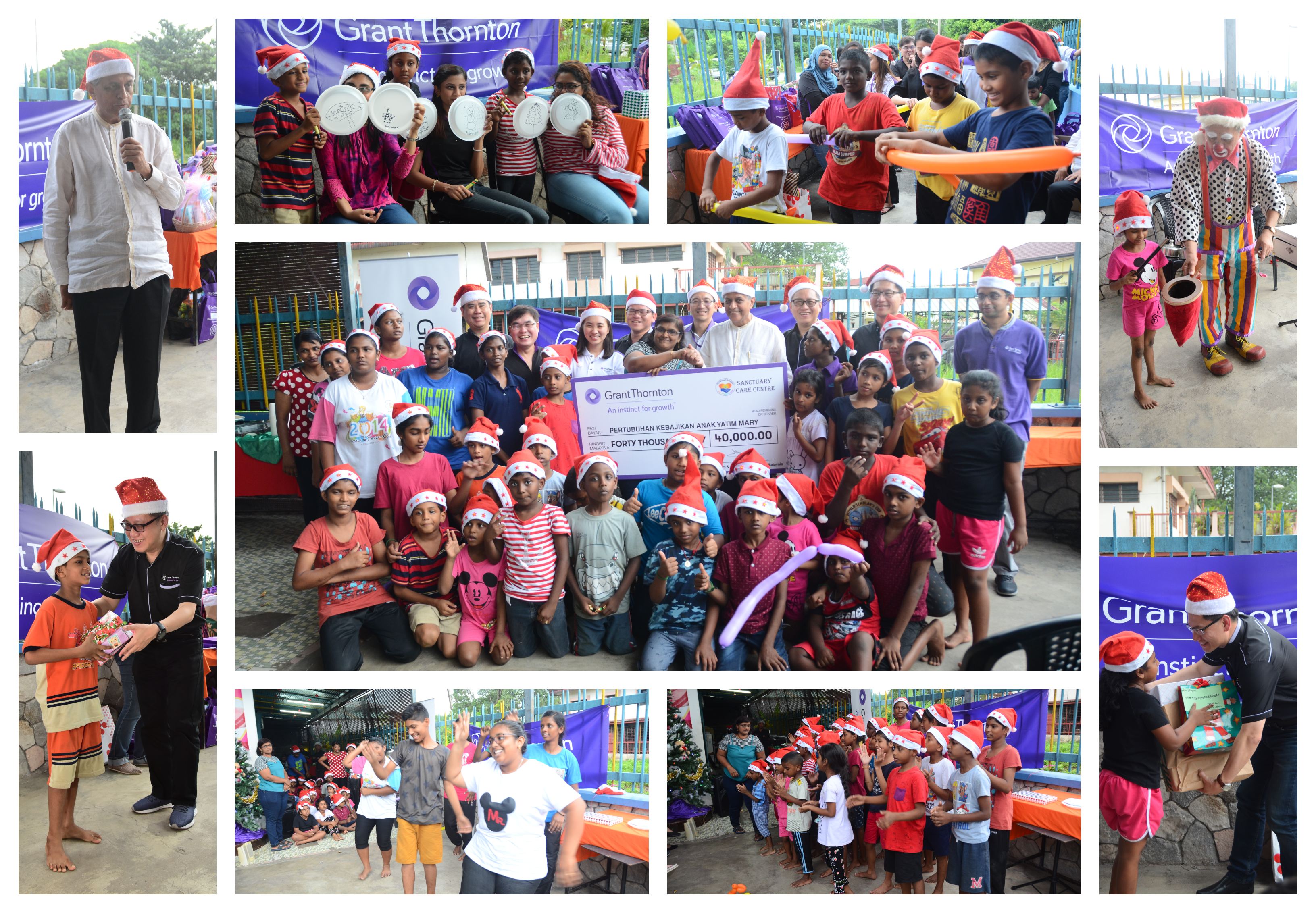 Christmas 2018 Party
Last Christmas we brought cheer to the children in Pertubuhan Kebajikan Anak Yatim Mary, home to 55 underprivileged children. It was our first time being there and we were immediately welcomed with such warmth from the children. The party was filled with games, magic show, Christmas presents and also buffet food for the children. Our people bought more than one Christmas presents for each and every child so imagined how thrilled they were when they received their presents.
As school was starting soon, the children also received 2 sets of new school uniforms each from the firm. The firm had also donated electrical items for the home such as a deep freezer, two large commercial rice cookers and groceries and perishable food items.
After the cheque donation presentations, we were surprised by a special performance by the children, thanking us for our gifts. We were pleasantly surprised by their uplifting dance and Christmas caroling. It was indeed a fulfilling day for us and it is moments like these which makes our hearts fill with joy and gratefulness. We wish all the best for the children and hope they'll have a great year ahead!