The 2018 Budget will be tabled in the Parliament on 27th October 2017 by the Finance Minister, YAB Dato' Sri Mohd Najib bin Tun Abdul Razak. Themed 'Negaraku: Shaping the Future', the budget aims to lay the foundation for steering Malaysia towards goals set in Transformasi Nasional 2050 (TN50).
This seminar will feature insights from our tax team on various taxation matters.
Our tax experts will be covering the 2018 budget highlights, updates on recent tax developments, followed by base erosion & profit shifting and transfer pricing updates.
You will also be getting insights on the evolving developments in income tax and GST in the digital economy.
Programme
Overview of 2018 Budget
Lee Chai Wah, Manager
2018 Budget Highlights
Tan Lee Chin, Director of Tax Advisory & Compliance
Chen Choo Pin, Associate Director of Tax Advisory & Compliance
GST Updates
Chong Ee-Feng, Senior Manager of Indirect Tax & GST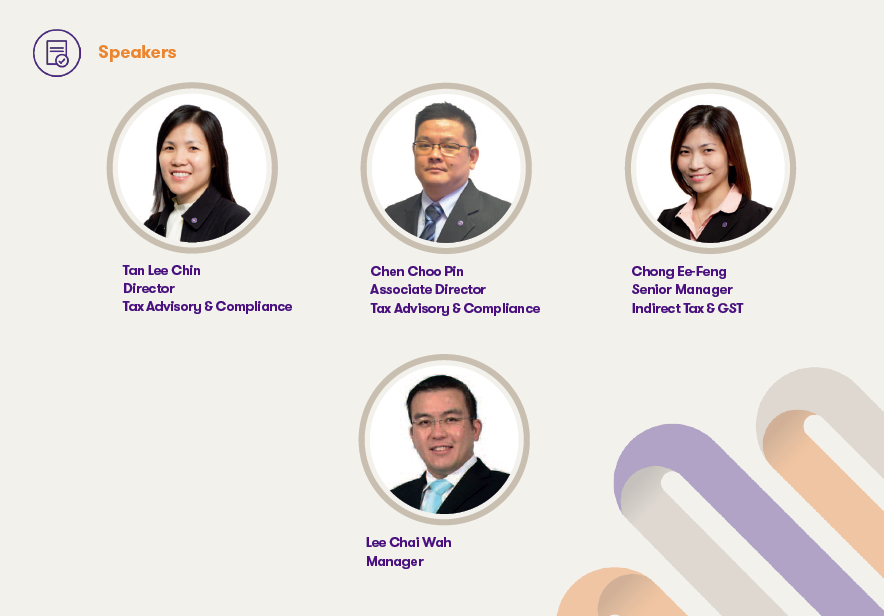 Seminar fee
• RM220 nett per participant (Grant Thornton clients/alumni) or
RM240 nett per participant (non-clients) inclusive of 6% GST.
• Fee includes seminar materials, refreshments and lunch.
• Certificate of attendance will be given to all participants for registration of CPE/CPD points with the relevant professional bodies.
Registration by 7 November 2017.
Mr Lee Chai Wah / Ms Han Siew Bueh
SJ Grant Thornton (AF: 0737)
A105-A, 1st Floor
Sri Dagangan, Jalan Tun Ismail
25000 Pahang
T (609) 515 6124, 012 262 6111
F (609) 515 6126
E chaiwah.lee@my.gt.com / siewbueh.han@my.gt.com