Video
A great place to work
At Grant Thornton, talented people are at the heart of our strategy and drive all of our successes in more than 140 countries. We have a genuine interest in unlocking your potential for growth, allowing you to develop your career, and creating value for clients across our global organisation.
Be part of a high-performance culture
We strive to deliver our best at our day-to-day work. We are always looking for people who share our ambitions, have the right skills and competencies and want to make a difference with clients, in their workplace and in their communities.
Get ready to spend each day engaged in challenging work that matters, working with a team of professionals dedicated to delivering excellence and developing the expertise and leadership to succeed in any market environment.
You'll be encouraged to approach every challenge using reason and instinct combined with technical excellence, rigour, intuitive judgement and insight.
Experience these with us:
meaningful and challenging work
support in learning and development for professional growth
a great environment where our people are connected and appreciated
a culture of pride by enhancing our reputation in the marketplace
Work/life balance
We strongly encourage our employees to have a healthy work/life balance. Our firm's Sports and Social Club actively organises an exciting variety of events such as Family Day, Inter-accounting Firm Games, Annual Trips, Annual Dinner so that our employees may enjoy some leisure and most importantly get together to foster teamwork and unity.
Award winners
We know Grant Thornton is a great place to work and a number of industry experts agree. We have won several prestigious awards locally and across the globe for our efforts to help our people thrive in their careers.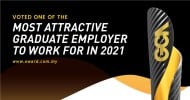 Graduates Choice Award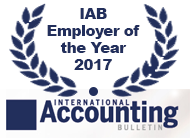 Employer of the Year by International Accounting Bulletin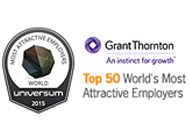 Top 50 Most Attractive Global Employers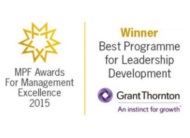 Best Leadership Programme Award by Managing Partner's Forum

"I have been seconded to Grant Thornton Cambodia for close to 10 years. Living and working here has been an enriching experience as I have learned a lot about Cambodian businesses, people and culture."- Ng Yee Zent, ACCA, Partner of Audit & assurance in Grant Thornton Cambodia