Japan Desk services overview - local feel, global team
There are full-time basis Japanese professionals or Japanese speaking professionals in the Japan Desks in Malaysia and 21 other locations in 13 countries. We coordinate bilingual professionals who speak Japanese and English, Chinese, Spanish etc. As we are "One firm", Grant Thornton Japan and Japan Desk support your business seamlessly.
Japan Desk in Grant Thornton Malaysia was established in October 2013 to serve as a bridge between Malaysia and Japan. We provide high quality and responsive services, such as assurance, tax and advisory to Japanese companies in Malaysia.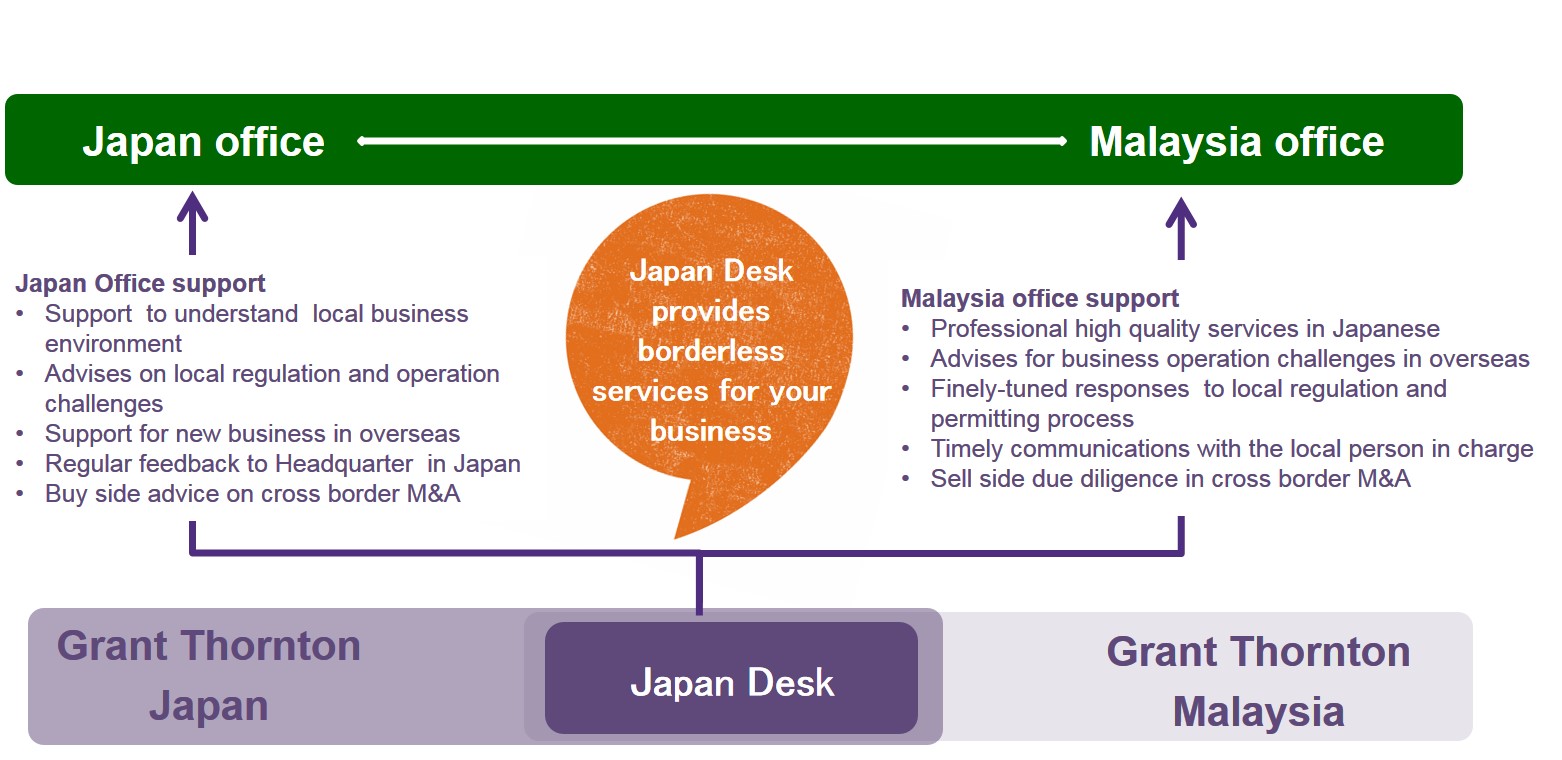 About Grant Thornton Japan
Grant Thornton Japan is the Japanese-member firm of Grant Thornton International. Grant Thornton Japan provides not only audit services to public-listed and medium-sized companies, but also tax and consulting services. These services are based on our profound experiences and the latest researches.
Japan Desk Brochure